This post brought to you by Holmes Products. The content and opinions expressed below are that of A Mother Thing.
When we lived in Florida, my sons, Dexter and Daniel, were both diagnosed with allergies and mild asthma. The humidity played a part, I'm sure, as did the many and various pollens and allergens that floated through the air. Add in the joy of buying a house with a 10 year old air conditioner that had never had the filter changed, and you can imagine the carnage. My kids spent over a year of their short lives with runny noses and watery eyes.
When we moved to Utah last summer, I wasn't sure what to expect. The air is definitely drier, and we actually have a "swamp cooler" installed on our roof, which blows humid air into our home during the hot months. That thing has to be 20 years old if it's a day, and the layer of grime that surrounds the vent is horrifying. 
And now we have entered the winter months, where we have been forced to turn on the furnace, blowing hot air around the house and causing our already dry mouths to be even drier. And the runny noses are back, our eyes are all streaming, and even our new baby is suffering from a tiny cough. 
What do all of these things have in common, you might ask? Well, it's all about germs and allergens stagnating in the home. With dust and mites and the ghosts of pet odors past releasing into the air, the heater and the air conditioner blow them around and force us to breathe them in. And then we get sick. Dexter, my oldest, is particularly susceptible to the flu, and despite getting vaccinated each year, he almost always succumbs to it in the early winter months.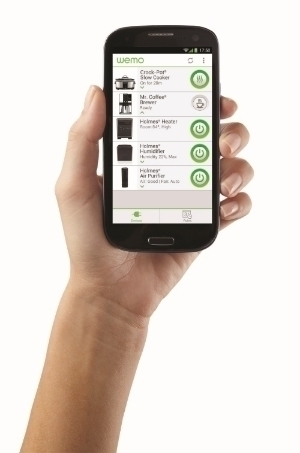 And that is where the Holmes® Smart Air Purifier comes into the picture. Made with WeMo technology, it allows you to control and manage the process of air quality control from ANYWHERE using your smart phone and the WeMo app. WeMo stands for "WeMoment," that feeling of relief that comes from being able to control your life through technology. Like being able to change the temperature of your home when you're at work, or in our case – getting your 70 year old house rid of all the allergens in the air!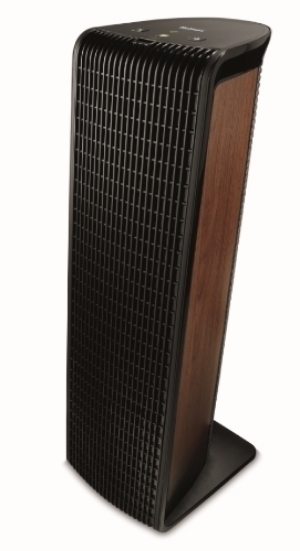 The Holmes® Smart Air Purifier is an unobtrusive piece of equipment that will act as the first line of defense for those who, like us, suffer from allergies and asthma. It even works on odors! 
With the touch of a button, you can control the air quality of your home from anywhere. It does its work without you even having to think about it! It will even let you know when the filter needs changed so that you are not just adding to the problem. 
It's the perfect piece of kit for any modern house, and it gets you one step closer to having a much coveted "smart home." 
Head on over to the Holmes® website and see all of their other products on offer. There's something for every modern home need.
And check out this video which shows how it all works.